My regular pitch these days are – how is stuff in Vilnius, and what is the worst that is here. And the latest trend – who is Sergei Klimov, and why is everybody talking about him here.
I travel a lot, I talk a lot – that is my job. I share what inspires me and what I like. It often appears to be the city I live in, and the vibes around here. I am not alone in it – I LOVE VILNIUS, iVilnius, Humans Of Vilnius, Vilnius Full of Art and endless number of small and large communities, websites, FB pages about the town. Just… sincere emotions from people's hearts. 
"What can be better than representing your country?", – responds Andrius Neviera, the guy who did SVC2Baltics, when I ask him to meet Sergei Klimov in San Francisco. Andrius works for AdDuplex now, not exactly focused on games, but hey, talking good about your country? Yes! Always ready.
Same with Eddy from TrackDuck, who's working hard on bringing Belarusian startups to Vilnius. And more and more of these stories – something one could assemble into a huge and inspiring "How I work to make everyone around me happy" novel.
Now I am meeting yet another gamedev company looking to expand in Vilnius, also from Russia – apparently I talk about Vilnius often enough – and get that question: "so ok, what did Klimov do to catch that central vibe here?". My response is simple and obvious: "he was open to share his experience, and he took time to help out people around him".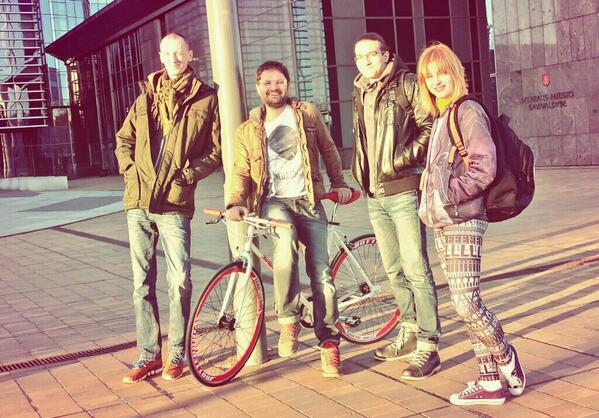 The country is small, bright people are valued and get noticed fast. Whenever you GIVE, you get your moments of attention, that is the key point. "You have more experience than I do and are ready to help me out? Cool, I am calling relevant parties to join!" – that is the attitude to life here. That is the only way to survive, when you are small.
Can you be happy as a creator, rather than a consumer? Go try and see!
And I'll try to actually write a report on that gamedev trends happening in Vilnius, the one that I was to write instead of this text =]