My daily routine is to inspire, not sell. And normally one has to be inspired himself first to broadcast the emotions efficiently. But "you must listen to your customer", "see what the actual demand is"… Yes, but here is my story.
Once in a while something triggers the universe, and the impossible happens. So it did:
Political crisis, riots and a chance of war in [parts of] Ukraine
Russia is becoming more and more closed making the traditional offshore-based business (different bill-to and sell-to instances) and international business overall next to impossible
Lithuanian government decided gamedev was the right thing to focus on, since it produces the product and generates the talent
I've probably been talking too much about it, so skipping straight to the point, where Lithuanian government and myself are receiving execs from the troubled countries in Vilnius.
Cheap
"Vilnius is cheap, so your burn rate is low". That was the first pitch, and it did not work. You cannot beat China or India, when "cheap" is the main focus. Costs are important, but definitely not the #1.
Housing and office space
We made decent selection of beautiful housing and office space options, did overviews, were ready to show it all and drive around the town. And people were getting happy and inspired, but still not ready to make a decision.
Talent
When the total country population is 3 000 000, finding the right talent is hard. We tried to explain universities, possibilities bringing people from abroad (esp from non-EU countries), focus on education and options of building a pipeline of young talent for custom needs. Good, important, but more of a side note, as we learned.
Practicalities
Talking about English and Russian schools and kindergartens, English/Russian language awareness, Blue Card possibilities (i.e. you can bring in your wife and kids, and they can work/study), good service, food… all the practicalities do matter, and are important to make a decision of actually doing something here in Vilnius: bringing own R&D, starting operations, etc. But there is one obvious point that locals got used to so much… And it seems to be the crucial one for those trying to abandon the ugliness.
Relaxed and peaceful lifestyle
We take our sanctuary for granted, we got used to it that much, we don't notice it any more. There are so little irritation and stress points in Vilnius, that the default attitude is "how can I be of help", the default mood is a smile. People are not afraid of people – chat a stranger on the street, and get an instant connection. That slower speed of life and peace in the hearts is in fact what helps to get the stuff done faster!
How many guests it has taken me to find the last point? Probably too much for such a simple and obvious thing: people were choosing a place to be happy and productive, while we were pouring numbers on them…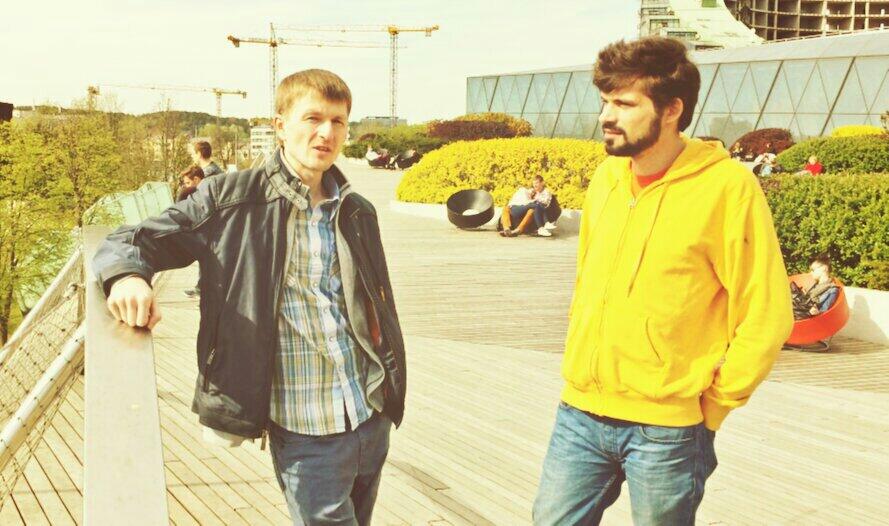 Note to future me
Please, find the top thing that makes you feel good and happy, satisfied… This is something beyond prices, numbers, food, drinks, entertainment. At least it should be like that in the gaming industry.